Advisory Board
OOG is grateful for the advice and support of the following advisors.
Linda Adams, former secretary CalEPA, Chair, Climate Action Reserve, Anguilla. A longtime Sacramento resident, now living in Anguilla, Linda is a lifelong environmental steward. She is the founding President of R20-Regions of Climate Action, the first international consortium of subnational governments seeking to combat climate change. In addition, she serves as Chair of theClimate Action Reserve, a nationally recognized carbon offset program, and represents Oxfam America's Sisters on the Planet climate change initiative as a global ambassador. Governor Schwarzenegger appointed her the first woman to serve as Secretary of the California Environmental Protection Agency (CalEPA). In this capacity, Adams served as the Governor's lead negotiator for Assembly Bill 32, the California Global Warming Solutions Act of 2006, a first-of-its-kind greenhouse gas reduction law. As Secretary, Adams served as Chair of the Climate Action Team and the California-Mexico Border Relations Council. She was also a member of the Ocean Protection Council and the Strategic Growth Council.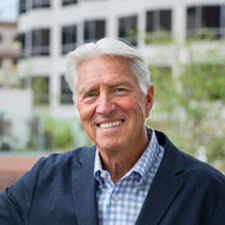 Simon Andrews, Principal, Graphic Solutions, San Diego, CA. Simon has been a principal with Graphic Solutions since 1976, serving as Vice President, and Secretary of Corporation. His responsibilities include problem-solving, design concepting, sign-planning and strategies for consensus-building. He has directed numerous award-winning projects for both private and public agency clients. Simon has played an active role in a number of professional and civic organizations, including the American Institute of Graphic Arts, the Society for Experiential Graphic Design, San Diego Environment and Design Council, and the American Society of Landscape Architects. He is an active surfer and ocean enthusiast.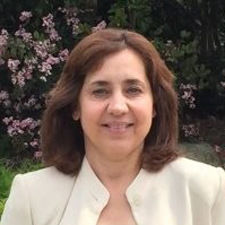 Gabriela Coverdale, Customer Marketing Manager, CItyWorks/Azteca Systems LLC, San Diego, CA. Gabriela has more than fifteen years experience working with information systems and has a master's degree in Industrial/Organizational Psychology. Gabriela previously served as the Geographic Information Systems (GIS) Manager for the City of San Diego , California where she developed enterprise-wide solutions, worked on numerous GIS projects in all phases for several governmental departments, corporate entities and special interest groups domestically and internationally. Gabriela also founded and led Coverdales, Inc., a company providing custom, high-end furniture to resort properties in both the United States and Latin America. Born in Mexico, she is bi-cultural and completely fluent in English and Spanish.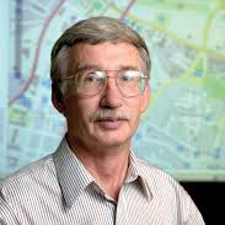 Eric Frost, Director, San Diego State Univeristy Viz Center (Visualization Center) and Graduate Program in Homeland Security, San Diego, CA. The Viz Center is a physical space but one that largely represents relationships between people and organizations collectively attempting to positively impact the worlds of Humanitarian Assistance Disaster Relief, Community Resilience, Search and Rescue, and aid to operational Emergency Responders and Homeland Security. The Viz Center specializes in organizing and delivering geospatial data (dots on maps) over small networks (terabytes to the handheld) for emergency response and disasters. By linking emerging technologies, innovative back-end processing, and operational needs especially for disaster, the Viz Center community is attempting to assist our community, region, nation, and world in responding to difficult situations with critical information, knowledge, and decision-support tools.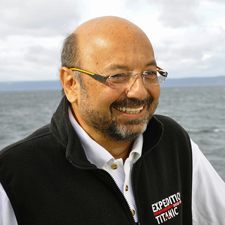 David Gallo, Ph.D., Director of Special Projects emeritus, Woods Hole Oceanographic Institution Senior Advisor for Strategic Initiatives and Special Projects at RMS Titanic, Falmouth, Mass. David Gallo is an oceanographer and recently director emeritus of special projects at the Woods Hole Oceanographic Institution. He started at Woods Hole in 1987 as assistant director of the Center for Marine Exploration and has since participated in expeditions to all of the world's oceans. He was one of the first scientists to combine robots and submarines to explore the deep seafloor. He was involved in the search for missing Malaysia Air flight 370. His TED presentation "Underwater Astonishments" has attracted 11 million views, placing it among the top ten. He is a member of James Cameron's Deep Ocean Task Force and a 2014 recipient of the Explorers Club Lowell Thomas medal.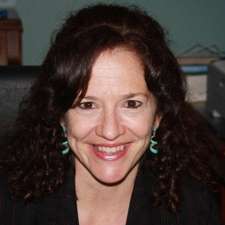 Nancy Huddleston, Director of Communications, National Academy of Sciences, Earth & Life Studies Division,Washington D.C. Nancy is a high energy professional with more than 15 years communications experience spanning corporate communications, media relations, marketing, event management, and employee communications. Razor-sharp message development skills. Large portfolio showcases writing ability in many styles including public materials, press releases, newsletters, speeches, articles, presentations, marketing materials, and Web-based products. Excellent interpersonal skills.Specialties: Science writing for the public, great ability to developing marketing materials.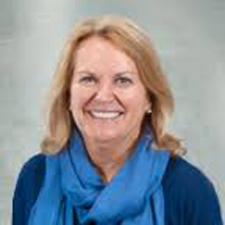 Ann Hunter Wellborn, Chairman of the Board, Hunter Industries, San Diego, CA. A lifelong philanthropist, Ann began her career as a Special Education teacher. In 1983 the drive to take her passion for helping people brought her to the family business, where she served as Human Resources Manager until 1995 when she left to pursue her non-profit and charity work full time. She rejoined the company in 2009 as VP of Human Resources, and has enjoyed leading many recent initiatives designed to make Hunter a place where work and passion are one and the same. Ann is currently the Chair of Hunter Industries Board of Directors, a post she has held since 1994. In her personal time, she enjoys spending as much time as possible with her husband, children, and grandchildren.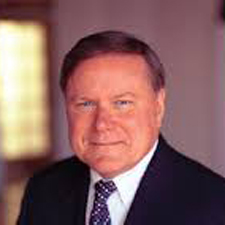 Dr. Charles F. Kennel, Distinguished Professor, Scripps Institution of Oceanography, San Diego, CA. Dr. Kennel is past chair of the NASA Advisory Council and the US National Academies' Space Studies Board and Distinguished Professor Emeritus at Scripps Institution of Oceanography, University of California, San Diego. Dr. Kennel was educated in astronomy and astrophysics at Harvard and Princeton. From 1994 to 1996, Dr. Kennel was Associate Administrator at NASA and Director of Mission to Planet Earth, the world's largest Earth science program. He became the ninth Director of Scripps Institution of Oceanography and Vice Chancellor of Marine Sciences at the University of California, San Diego, serving from 1998 to 2006.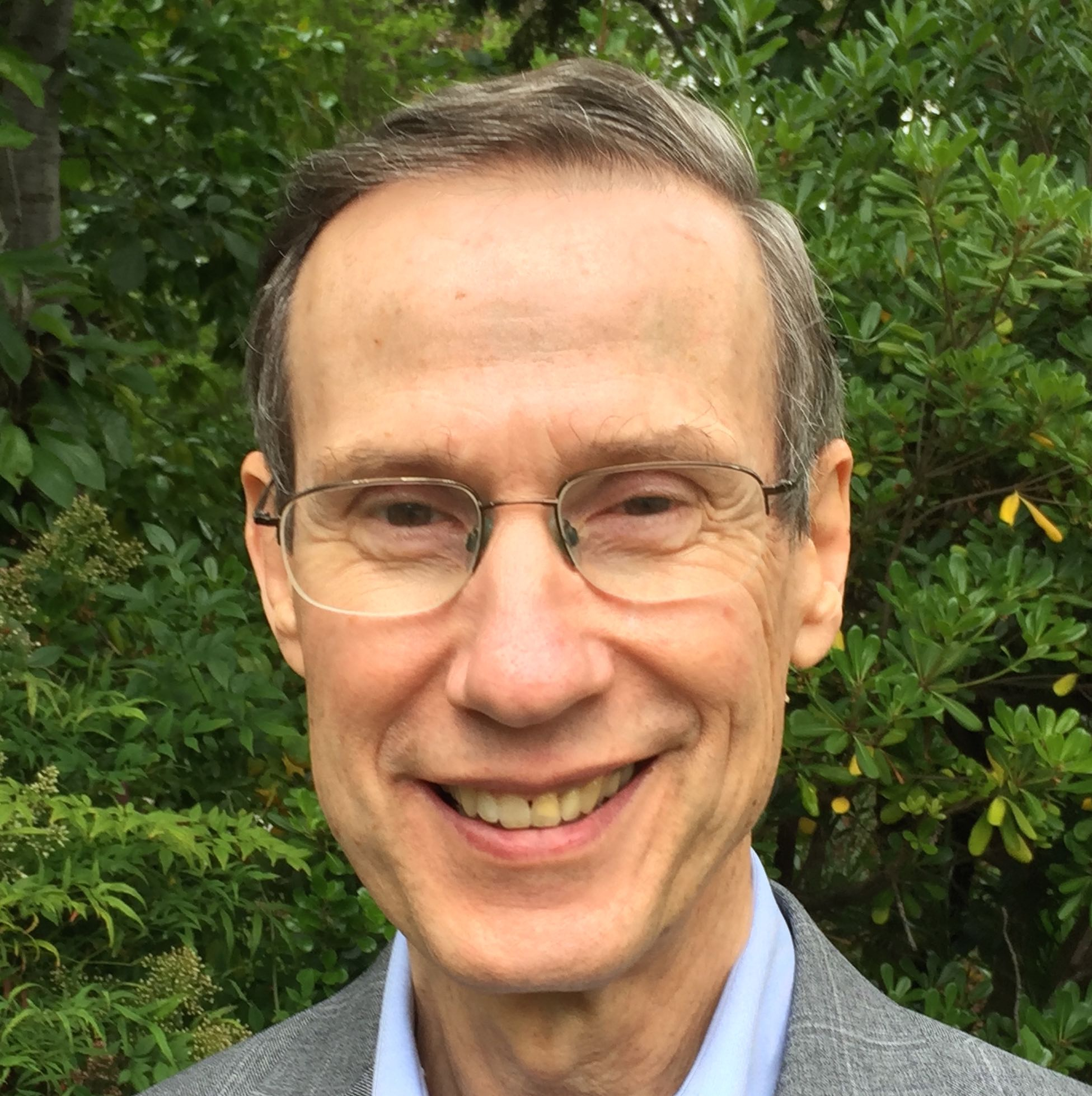 Vice Admiral Conrad C. Lautenbacher (retired), Ph.D., former NOAA Administrator, Chief Executive Officer, GeoOptics, Inc., Atlanta, GA. Admiral Lautenbacher is CEO of GeoOptics, Inc., a startup company with the goal of launching and operating the first commercial Radio Occultation (RO) satellite constellation designed for the express purpose of collecting and offering weather data and associated services as a commercial enterprise. His background in both federal government and private enterprise involving the applications of science in ocean, atmospheric, space, climate, and environmental matters, makes him ideally suited for this role. He previously served as Under Secretary of Commerce for Oceans & Atmosphere and Administrator of the National Oceanic and Atmospheric Administration (NOAA) for seven years. Prior to that, he was President and CEO of the Consortium for Oceanographic Research and Education (CORE). He holds Master of Science and Ph.D. degrees from Harvard University in Applied Mathematics and is a graduate of the US Naval Academy (Class of 1964).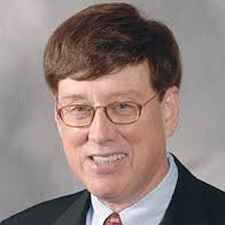 John Lormon, Partner, Environment and Natural Resources, Procopio. San Diego, CA. John Lormon specializes in environmental and land use law for the law firm of Procopio, Cory, Hargreaves & Savitch. He has extensive experience working with local and state government and regulatory agencies on permitting, entitlement, compliance, CEQA and enforcement matters. He is a member of the Scripps Institution of Oceanography's Director's Cabinet.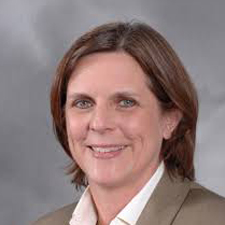 Eleanor Musick, Founding Partner, Intellectual Property, Musick Davison LLP, San Diego, CA. Eleanor is a founding partner of Musick Davison LLP, a San Diego intellectual property law practice focused on patent and trademark prosecutionv in the areas of telecommunications, signal and image processing, optics and lasers, computer software, data mining and learning machines, geophysics and oceanography, materials science, drug discovery, medical devices and procedures, electronics, bioinformatics and biomarker discovery, electro-mechanical and mechanical devices; trademark and copyright prosecution; and intellectual property licensing. Previously she was a partner with Greer Burns & Crain, Ltd., and before that a partner with Procopio, Cory, Hargreaves & Savitch, Of Counsel with the Atlanta-based national law firm of Kilpatrick Stockton (now Kilpatrick Townsend), and co-managing partner in the San Diego law firm of Brown, Martin, Haller & McClain.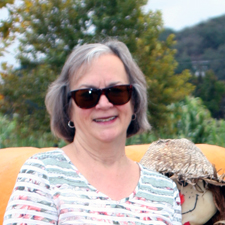 Jean Nettleton, event management specialist, San Diego, CA. Jean is an event management specialist who brings more than 25 years of experience in administrative, special event, and fundraising to OpenOceans Global. Her work has included both volunteer and professional positions in non-profit organizations addressing the ocean, health, children, and other important social issues. She also brings a banking background to the organization, having held positions with the Bank of America, Scripps Bank, and U.S. Bank.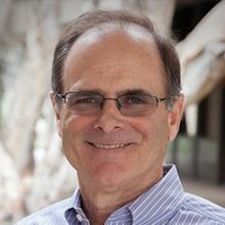 Steve Peace was born to two teachers in San Diego. After attending Bonita Vista High School, where he was a standout athlete and student body president. After graduation, he attended the University of California-San Diego, majoring in political science. He married his wife, Cheryl, in 1973. He has three sons. His professional career has largely been in politics -- he was elected to the California State Assembly in 1982, and continued serving in that body until moving to the state Senate in 1993. He did, however, continue to serve as CFO of Four Square Productions, a company specializing in films about San Diego but which also produced the infamous Killer Tomato series.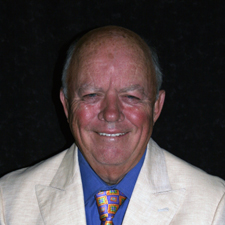 John Shean, VP Marketing and Sales (retired) San Diego Chargers, Arizona Cardinals, San Diego, CA. John is a retired marketing executive for Major League Baseball and National Football League teams. From 2001 until his retirement, he served the San Diego Chargers as Vice President of Sales and Marketing, supervising all sales and marketing efforts for the Chargers, including the sale of suites, advertising, broadcast television and radio, and new media. Prior to his work with the Chargers, John was the Vice President of Sales for the NFL's Arizona Cardinals from 1995-2000.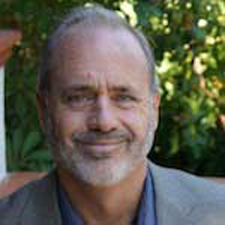 Mark Sorenson, President, GPC Group, Abu Dhabi, UAE. During his more than thirty years of experience in the application of GIS and related technologies to urban and regional planning and resource science, policy, and management, to over 220 projects in 65 countries around the world, Mark has established himself as a globally recognized name in GIS and SDI development. Today he oversees GPC Group activities across the three companies that comprise the Group, and also serves as CEO for the Earth Council Alliance (ECA), an international private non-profit organization dedicated to sustainable societal development. Mark is also promoting the application of GIS technology to local communities as a framework for supporting urban and rural sustainable and resilient community development and environmental conservation. Mark was awarded a Master's degree from the Harvard Graduate School of Design in 1982.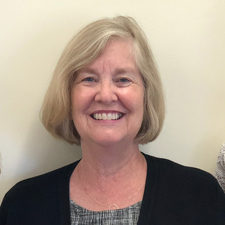 Cathy Zumberge, human resources professional, San Diego, CA. Cathy is a seasoned human resources professional who has assisted numerous organizations with their human resources and development needs. Her clients have ranged from start-ups to large corporations in many industries, including public, non-profits, closely held businesses, and large corporations.
And for the support of these past advisors.
Malin Burnham, Vice-Chairman, Cushman & Wakefieldl San Diego
Dr. Rob Wilder, founder Wildershares, LLC and Co-Manager, WilderHill Clean Energy Index, Encinitas

J. Scofield Hage, banking leader, San Diego, retired