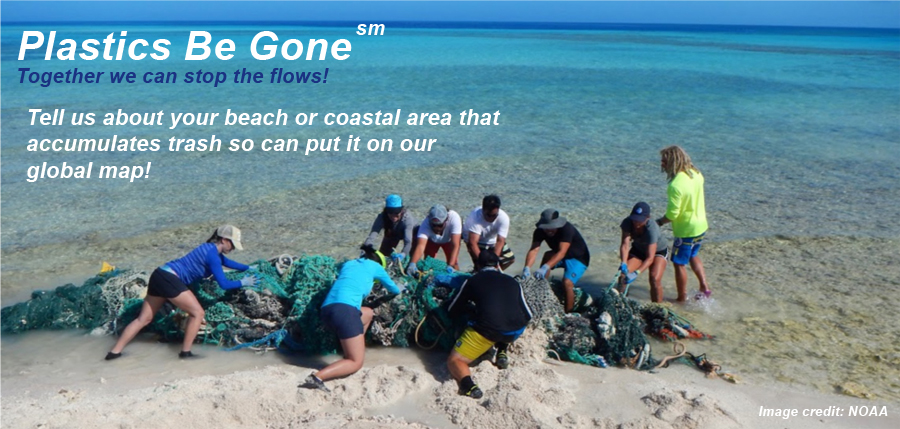 Put Your Trashed Beach on the Global Map
To effectively address the ocean plastic crisis, we need to know where plastic debris comes from, where it ends up, and how it gets there. If you know of a coastline that is pervasively fouled by accumulations of plastic, we want to know about it, so the world can visualize it on our ocean plastic trash map.
To add a new location to the map, complete the information on the survey below. The survey includes a map where you can geolocate your plastic-fouled beach. Your submission will be uploaded and added to the map for verification by OpenOceans Global's team.
IMPORTANT NOTE: Current plastic debris maps have documented and tallied each instance of plastic on beaches. We do not want to repeat that work. Our goal is simply to find and map new locations of coastlines where plastic pervasively accumulates.
Thank you!